1. I want to create a low maintenance cactus and succulent garden...
Have
Want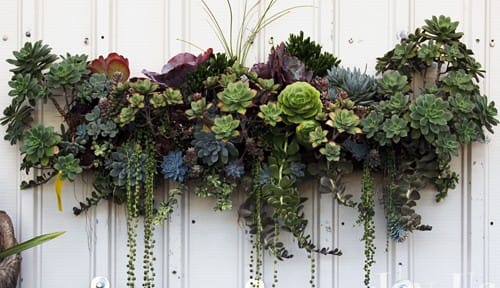 Goes to Nell's Garden Page with THIS link.
Though it's for all Gardens....It will pretty much show you what I mean to accomplish
in the way of Succulents.
2. Knit Short Fingered gloves and boots socks for the hospital, and finish the Aran sweater. Two of the glove sets have been sent....
3. Read all my books! And stop getting more.. There is a limit to the patience of a spouse who was not struck with the same brick..
4. Love and spoil our Wolfie. I think he's our last one...
He is our little angel.. this was taken two years ago




He's been "through the wars" this past 6 months
5. Grow more Epiphyllum... and bromeliads
6. Travel and explore more of the West Coast!
7. try to find more creatures, like these little toads that are the size of a finger tip.... I've been trolling Pinterest seeing some amazing baby Amphibian and Reptilian babies. So Cute!
8. Make wire wrap and other silver craft but this time, just for fun....
9. Remember my mother, for her quiet and mindful ways. She did her best for her kids.
10.
Use this...A LOT
11. And, I intend to take a LOT more flower pictures. They stand still whereas birds, all of which I adore, give me the "tail feather flit"......an Avian world version of the famous Human "one finger" salute...
12. Knit more socks!
13. Decorate and Fire my own Pots: I like Majolica and Telavera pots. They are all over Pinterest if you want to see them.. I'd planned to do this years ago but was hit by Fibromyalgia, CFS, wrist, knee, and gall bladder surgery, most horrible of all, the death of a daughter in her prime... not all the four horsemen but quite a few of them...so....I want to create these for my plants - and finishing up other things in Ceramics. I Have a kiln. I'm going to use it.
I plan on filling and Firing my kiln a couple of times a year.. Finish everything and make pots ....
This one is done and packed away..
Well friends, if you see less of me, don't think less of me.... For, these are my plans and it takes time...